Discover The Secret To A Fit And Strong Body With Revolution Training System's Beautiful Strength Women's Program!
If you always wanted to learn the proper way to strength train, THIS IS THE PROGRAM FOR YOU! Strength training, not mindless hours on cardio equipment, will give you the body you are looking for. Watch as the fat melts away and your muscle mass increases.
You will not bulk up or become musclebound, but rather get the shape that has eluded you from simply focusing on cardio-based routines.
Our Beautiful Strength Classes will be offered on Mondays and Thursdays at 6:00 AM and 6:30 PM!
See Results Fast With Our Beautiful Strength Women's Only Fitness Classes In Tempe!
Our goal is to provide a top notch Women's Only strength and conditioning program for women all fitness levels. By combining resistance and endurance training, core strengthening, and various other muscle toning/fat shredding exercise, this challenging and exciting program will help you see results fast.
Learn the fundamentals of proper barbell weight training and kettlebell training.
Learn the correct movement patterns from certified instructors who practice what they preach.
Increase mobility and stability using proper Russian Kettlebell form. See your butt lifted and your legs looking better than ever. Also, see your back pain or shoulder pain disappear. You will learn all of these fundamentals and literally bulletproof your body from nagging injuries.
What you get: You will have an accountability coach guiding you along. You will also get an individualized nutrition plan to go with your 12 sessions.
Weekly Body Fat Testing included.
Meal Planning and a Healthy Recipe Book are included as well!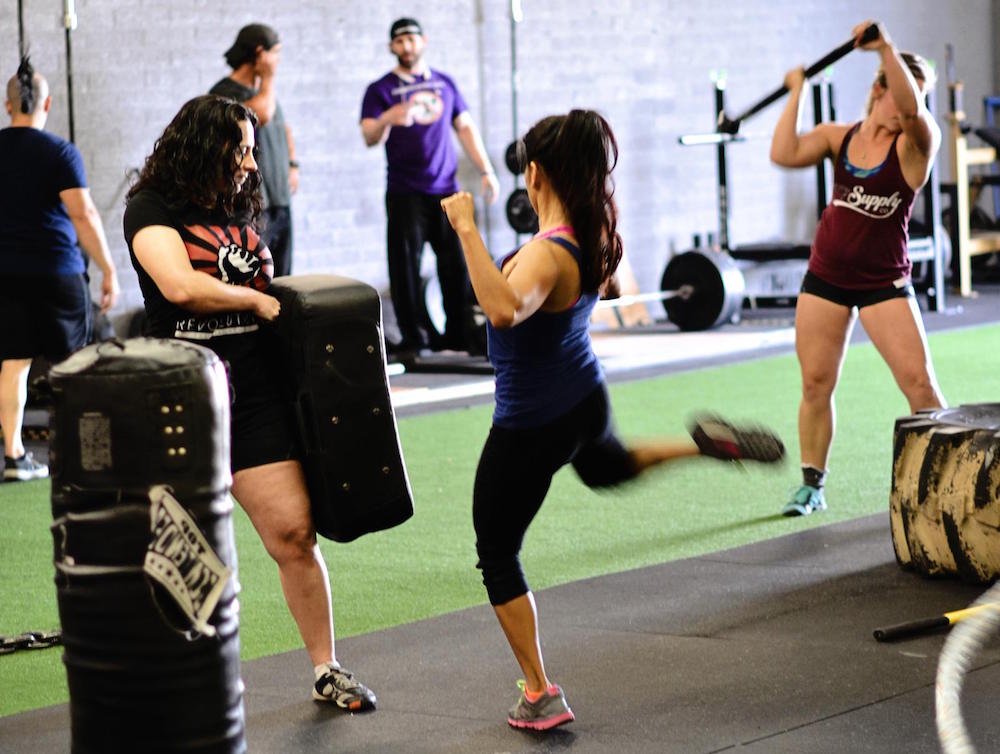 Come To Revolution Training And Have An Experience Worth Talking About!
With all the benefits that our Beautiful Strength program has to offer, there's no reason to wait.
To learn more about this incredible fitness program, just take a moment to fill out the short, no-risk form on the side of this page. When you do, you'll be sent all the details on how to get signed up today!